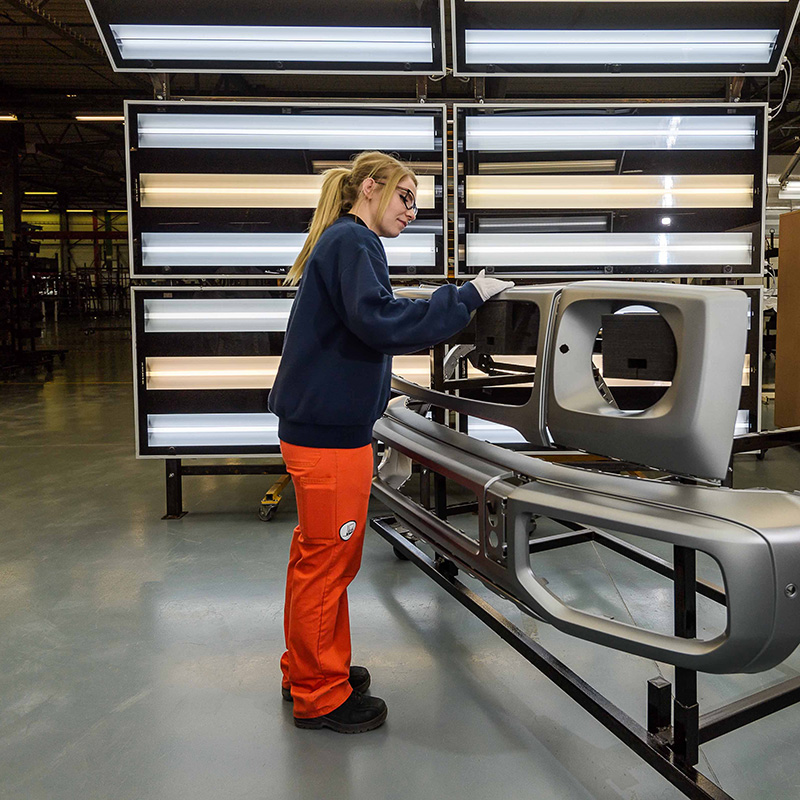 ALRO GROUP EMPLOYEES
Our employees are the driving force behind Alro Group. We are therefore strongly committed to a healthy and safe working environment. We also offer lots of advancement opportunities. Our friendly and open working atmosphere enables our employees to develop their full potential. Employees are key at Alro Group and everyone is welcome to take on new challenges together with us.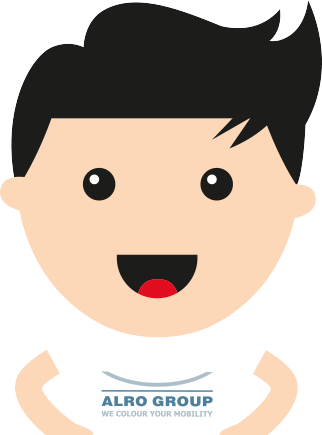 SAFETY FIRST
Safety is one of our priorities. We therefore make every effort to raise safety awareness in the workplace. We use different triggers across the company to remind all our employees of our safety measures at regular intervals and in different places.
HEALTH
We want our employees to work in the best conditions. That is why Alro Group invests in ergonomic workstations. Optimal posture results in fewer health conditions and better results. For the toughest jobs, lifting equipment and robots offer the necessary support.
Our employees can also choose a leased bicycle to improve their health even more. Reception also has two bikes available for short trips around the site.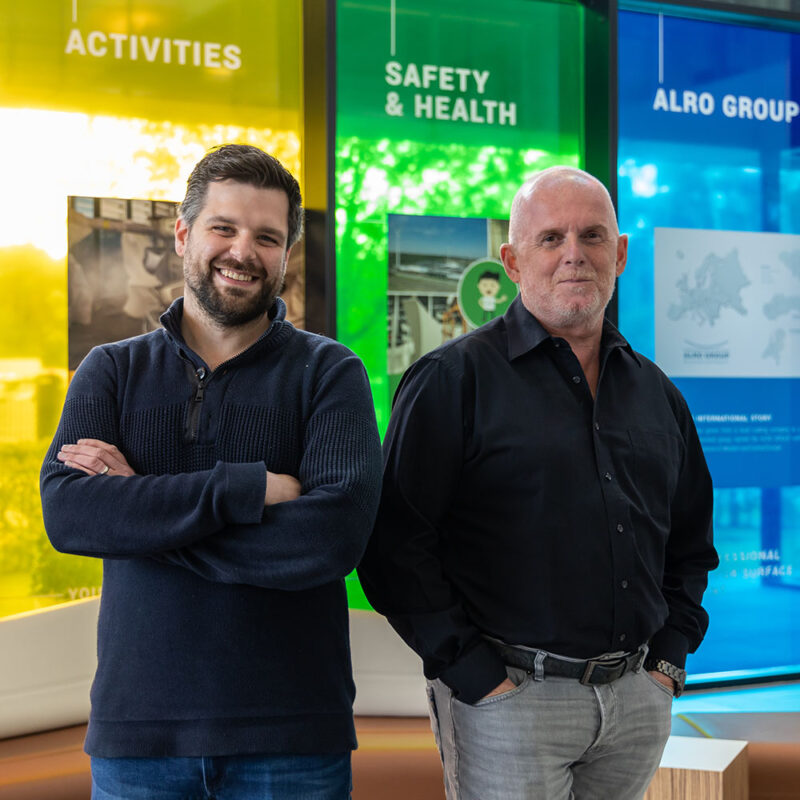 OUT IN THE OPEN
An open working atmosphere is at the heart of Alro Group. Everyone is approachable and everything can be discussed. Our door is always open. To boost that positive atmosphere, we regularly organise activities elsewhere. Examples of such activities include the biannual family day, our participation in third-party activities such as Genk Loopt and various team building events. We also present gifts to all our employees at Easter, on Saint Nicholas Day and at the end of the year. It is how we show our appreciation for the work they do every day.
And if you are new to Alro Group, you will become part of a close team and go through a comprehensive onboarding programme.
ADVANCEMENT OPPORTUNITIES
Our employees are the driving force behind Alro Group. It is important to us that our employees are satisfied and able to develop. From sanders to operators, maintenance technicians and clerks: at Alro Group, there are lots of career opportunities.
If there is a job opening, we always try to find someone from within the company to fill it. During the annual appraisal, we look at your career goals and help you think about your career opportunities at Alro Group.
EVERYONE IS WELCOME
Whether you are a brainiac or prefer to work with your hands, people of all educational levels are welcome at Alro Group. We will have the perfect job for you. We are open to new workers who want to give it their all.
If you would like to join Alro Group,
your passion and drive is what counts.