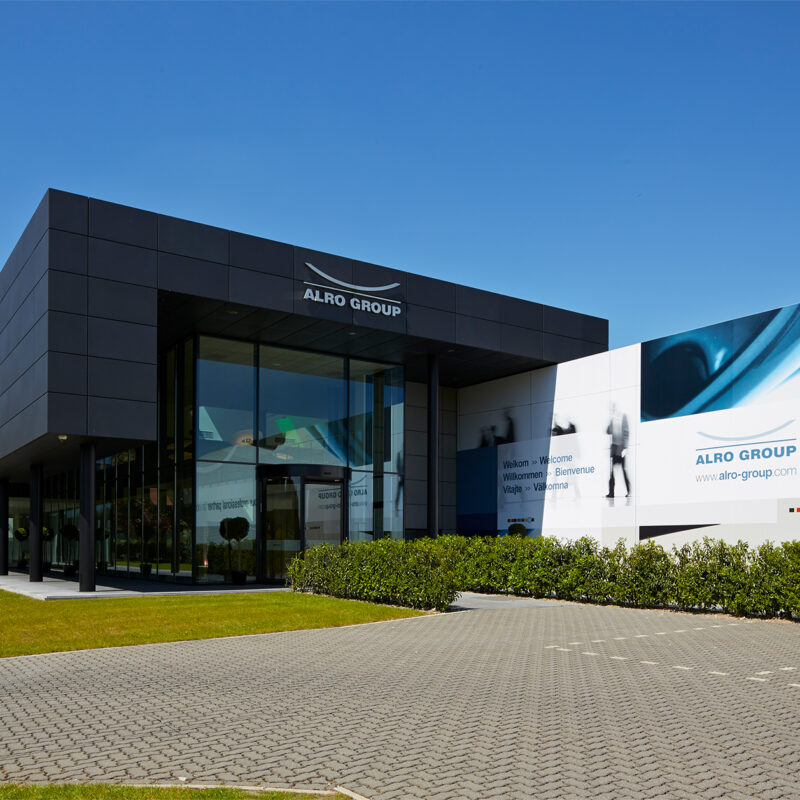 ALRO'S ORIGINS
Alro was founded in 1976. What started as a local coating company managed by Luc Thijs grew into a well-established group. Several more locations were added in Western and Central Europe and Alro Group was created. Over the years, we attracted more and more well-known customers in the automotive industry.
In June 2019, we reached an important milestone when European investment company Gimv acquired a majority stake in the company from the founding Thijs family.
WHERE DOES ALRO STAND TODAY?
Alro currently specialises in the industrial coating of plastic and metal parts for the automotive industry. A large proportion of the cars and trucks you see on the road every day contain one or more parts that have been coated by us. Our customers include major car and truck brands and leading automotive suppliers.
Alro Group is proud of its modern production lines and processes. Our state-of the art processes enable us to apply high-quality, organic paint coatings with processes such as: wet painting, powder coating and e-coating, also known as KTL (from the German Kathodische Tauchlackierung). We work with you to identify the optimal coating for your specific project. During those processes, we sometimes also use our innovative robotic laser stripping system to remove the coating from specified parts. Thanks to this technology, we no longer need to shield certain parts from the dipping process. We also regularly strip the paint residues from our own racking systems. We use two different processes for this: thermal or chemical stripping.
The possibilities Alro Group offers are impressive. Our 1,000 employees work hard every day to process more than 100,000 products in 1,000 different colours. They do this at about 20 coating plants at our sites in Belgium, the Netherlands and Slovakia. Those sites deliver products to our customers throughout Western and Central Europe.
ALRO, ALWAYS THE RIGHT SOLUTION
Alro guides you in your search for the perfect surface treatment for your product to meet the aesthetic requirements and the strictest quality and environmental standards. We always provide a tailor-made solution to meet all your expectations. You can rely on our excellent treatment of your product thanks to our wide variety of coating systems as well as assembly and supply chain management services. These additional processes make Alro the ideal link in the supply chain between the parts' manufacturers and the customer who installs them on to the vehicles. We also offer the possibility of purchasing both the parts to be coated and the assembly parts. This means that after the coating processes and final assembly, the parts can be sold as modules to you or to your end customer.
WHY CHOOSE ALRO?
We put the relationship with our customer first: we become a partner in your logistics chain.
Your product is in good hands with our experienced and motivated team.
We have a wide variety of coating options.
We meet your quality requirements and tailor our processes to suit you.
We coat both metal and plastic parts and can act as a one-stop shop for your product range.
If required, we can also handle the further assembly of your parts.
We have a very high volume capacity: we have more than 20 coating plants processing more than 100,000 products a day.
We are IATF 16949 and ISO14001 certified.
We use the very best systems: state-of-the-art production lines, EDI data processing and process management through enterprise resource planning (ERP).
THE ALRO GROUP MANAGEMENT
JAN RAMAEKERS
CFO & HR DIRECTOR
DIRK BROEKHOVEN
SALES DIRECTOR
CARL BRUYNSEELS
TECHNICAL, IT & PURCHASE DIRECTOR