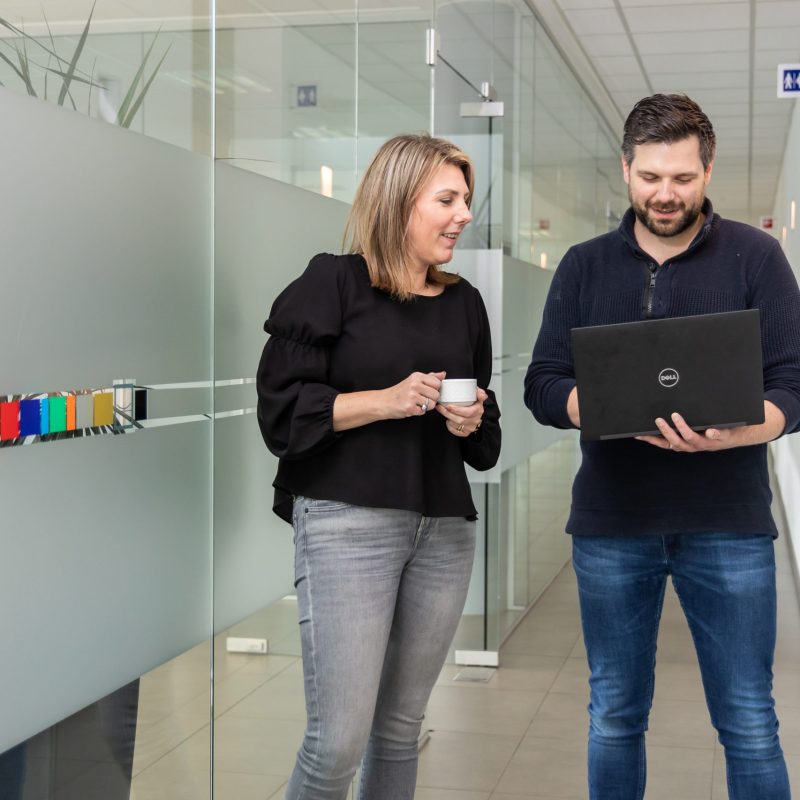 WORKING FOR ALRO GROUP
Alro is everywhere. Millions of vehicles are on the roads with metal and plastic products that have been coated by Alro Group. Perhaps your car is one of them? As a specialist in industrial coating, innovation and technology are two keywords for us. Our enthusiastic team of professionals ensures that Alro Group delivers the very best quality every single day. If you would like to be part of that, keep reading.

ALRO GROUP ADDS COLOUR TO YOUR JOB
If you would like to work for a company with a pleasant, familiar work atmosphere, Alro Group is the employer you are looking for. At Alro Group, you always work as part of a team, but you also bear responsibility for your own tasks.
You will also have the opportunity to attend training courses and advance your career. We listen to your needs and are happy to talk through all the options.   
THE BENEFITS OF WORKING FOR ALRO GROUP
HIGH-TECH,
INTERNATIONAL
COMPANY
OPPORTUNITIES
FOR GROWTH IN YOUR JOB
GOOD WORK-LIFE
BALANCE
Competitive salary and excellent fringe benefits
WHAT IS IT LIKE TO WORK AT ALRO?

Yannick Gorissen
Project developer
Alro may be a very large company but the atmosphere among colleagues here is very close and familiar. You get opportunities here to take on new challenges and build a broad knowledge base.

Lydia Steensels
Lab assistant
Alro always makes me feel at home. Every day is different and I am always surrounded by wonderful colleagues here. Alro is a really great company to work for.

Alain Vrancken
Master planner
Alro is a wonderful family business. My job as master planner is perfect for me: I'm a real people manager and it is important to me that I can motivate my colleagues, find solutions and provide a structure. That is what makes us a close-knit group with a very positive attitude.