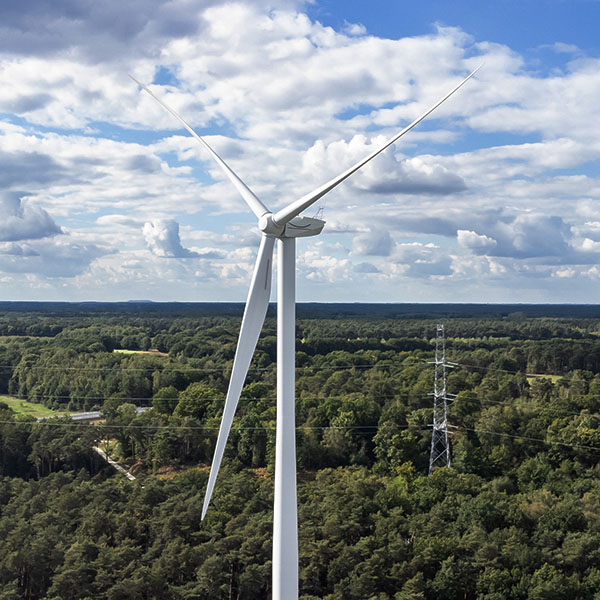 SMALL FOOTPRINT
Nowadays everyone has to do their bit for the environment. Alro Group is also 100% committed to this. As one of the first companies operating in compliance with ISO 14001, we are sustainable business pioneers. This ISO standard checks the company's environmental management and processing technologies. Independent audits monitor compliance with fixed high standards. Our use of the most environmentally friendly production technology keeps our environmental footprint as small as possible.
In the coming years, we want to integrate sustainability into our mission and vision further.  We are currently working on concrete action items thanks to Voka's Sustainable Business Charter. These are based on an action plan that has been tailored to our business. It allows us to reach our own sustainability goals and contribute towards achieving the United Nations' 17 Sustainable Development Goals (SDGs). As a result, our corporate social responsibility efforts are being formally recognised. Our cooperation with Voka has meant that we are striving towards a forward-looking, sustainable company policy.
GREEN ENERGY
The solar panels on our roof and wind turbines on our site provide us with green energy. They have made our business processes greener, which in turn is having a positive impact on the environment. We are currently generating at least half of the electrical energy we need ourselves. That is our commitment to our planet. If we fail to achieve this due to certain circumstances, we supplement the shortage with purchased green energy. Going forward, we will continue to invest in sustainable energy to keep doing our bit for a greener planet.
ZERO EMISSION MOBILITY
Mobility is playing an ever more prominent role. The future is electric and we are hoping that we will all be driving electric vehicles by 2030, as they are better for the environment. As a true e-mobility partner, Alro Group is supporting its customers in their important transition to zero emission mobility. We are proud to bring sustainable and colourful added value to that sustainability story every day.
How do we colour your mobility?
We help improve passenger safety.
The Alro fire protection coating exceeds the current automotive industry requirements (such as Global Technical Regulation No. 20).
We offer corrosion protection through e-coating, also referred to as KTL (from the German Kathodische Tauchlackierung).
We are OEM approved.
LET'S RECYCLE
RECITECH is part of the Alro Group and provides waste management and treatment services to the group. It looks after the group's wastewater treatment and processes its packaging waste streams as well. RECITECH ensures that the packaging is sorted and collected and processed separately. This also has a positive impact on the environment.
RECITECH's formula for success is based on a team of specialists and a fully equipped analytical lab. The lab carries out tests on a wide range of process water for industry and also provides the analysis results.
RECITECH also provides industrial cleaning services, more specifically the chemical and thermal stripping of metals and corresponding aftertreatment. It strips different coating types and thickness levels from metal parts of various sizes. Internally, the stripping process is only used for the racking we hang all the parts on.